Founded in 1908, the Burlington Concert Band continues to bring audiences a unique blend of musicianship, enthusiasm, and community spirit. The band, comprised of local volunteer musicians, plays a wide variety of musical styles and repertoire.
Our band is unique in that we primarily perform to raise money for charitable causes. Over the years the band has raised over $40,000 for local charities and has built an audience of over 2,000 fans. The band continues to grow to this day.
The Burlington Concert Band is located in Burlington, Ontario, Canada, and encourages you to become involved in our organization.
Recent News
---
Ticket for On with the Snow! now on sale
Posted 30 October 2018
The next concert is scheduled for the 1st of December, 2018
Tickets for our annual Christmas concert are now available for purchase ahead of the concert itself. Click here to purchase tickets at $15 for a single ticket, or a block of four tickets for $50. Proceeds from the concert will go towards the Burlington Food Bank.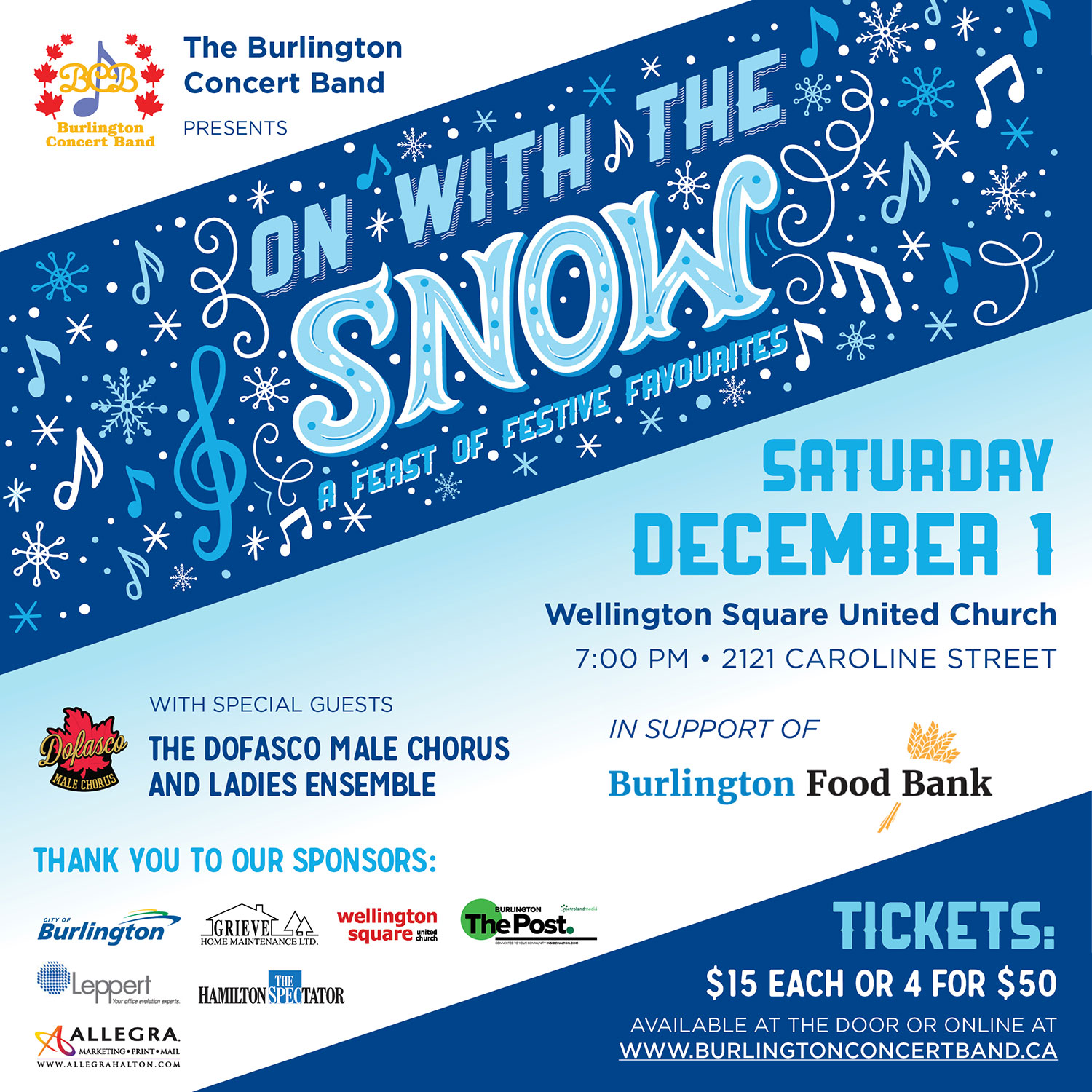 ---
BCB in The Community Band Project
Posted 2 April 2017
The Burlington Concert Band is honoured to participate in Natalie Medeiros' project about community bands in the Greater Toronto Area. Click through below to learn more about community bands, and why we do what we do!