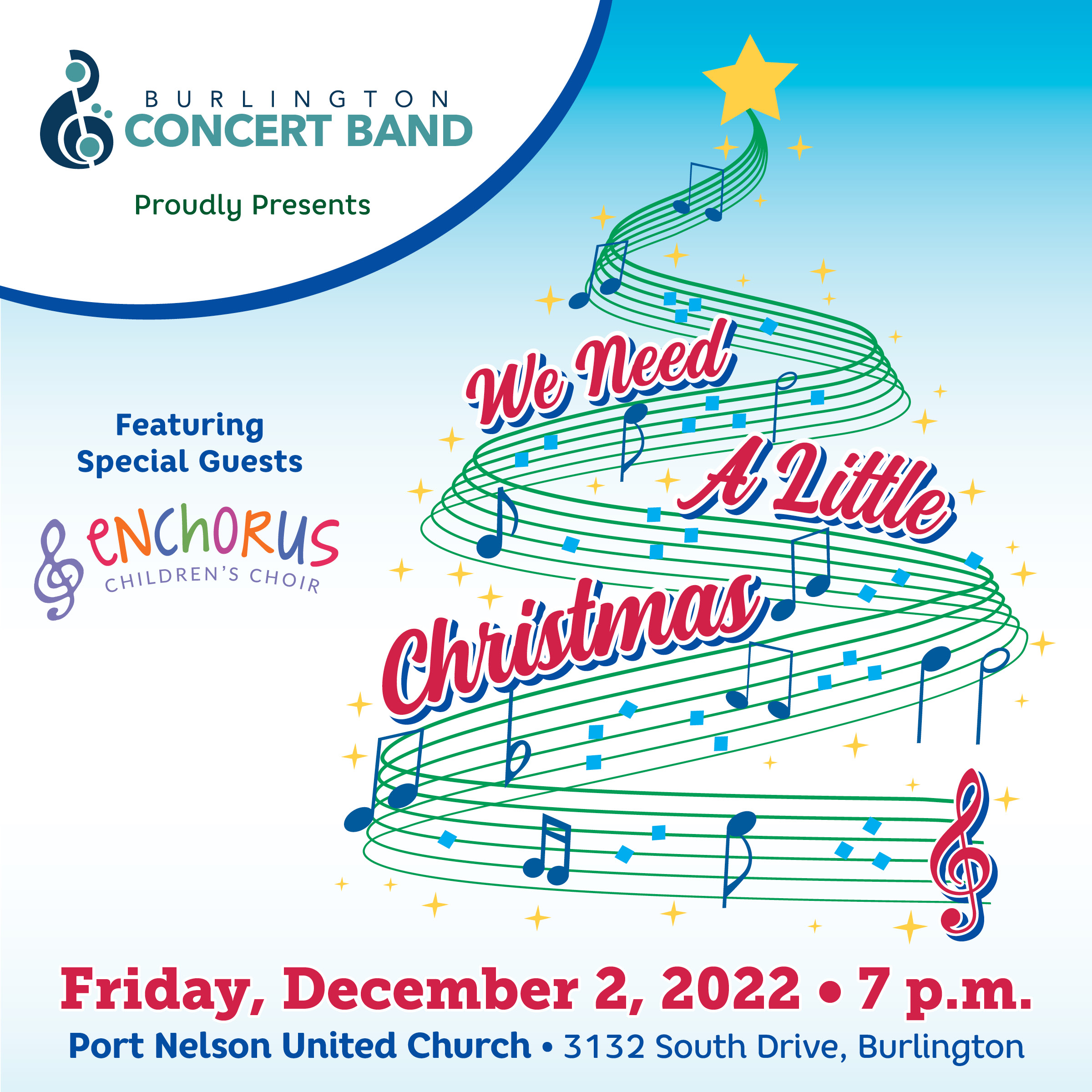 Friday, December 2 at 7:00 p.m., the Burlington Concert Band, with special guests Enchorus Childrens' Choir, presents a festive experience to kick start the holiday season.
$20/person, 4 for $60.
Children 12 and under are free!
Tickets are available at the door!
Founded in 1908, the Burlington Concert Band continues to bring audiences a unique blend of musicianship, enthusiasm, and community spirit. The band, comprised of local volunteer musicians, plays a wide variety of musical styles and repertoire.
Our band is unique in that we primarily perform to raise money for charitable causes. Over the years the band has raised over $50,000 for local charities and has a dedicated and enthusiastic following. The band continues to grow to this day.
The Burlington Concert Band is located in Burlington, Ontario, Canada, and encourages you to become involved in our organization.