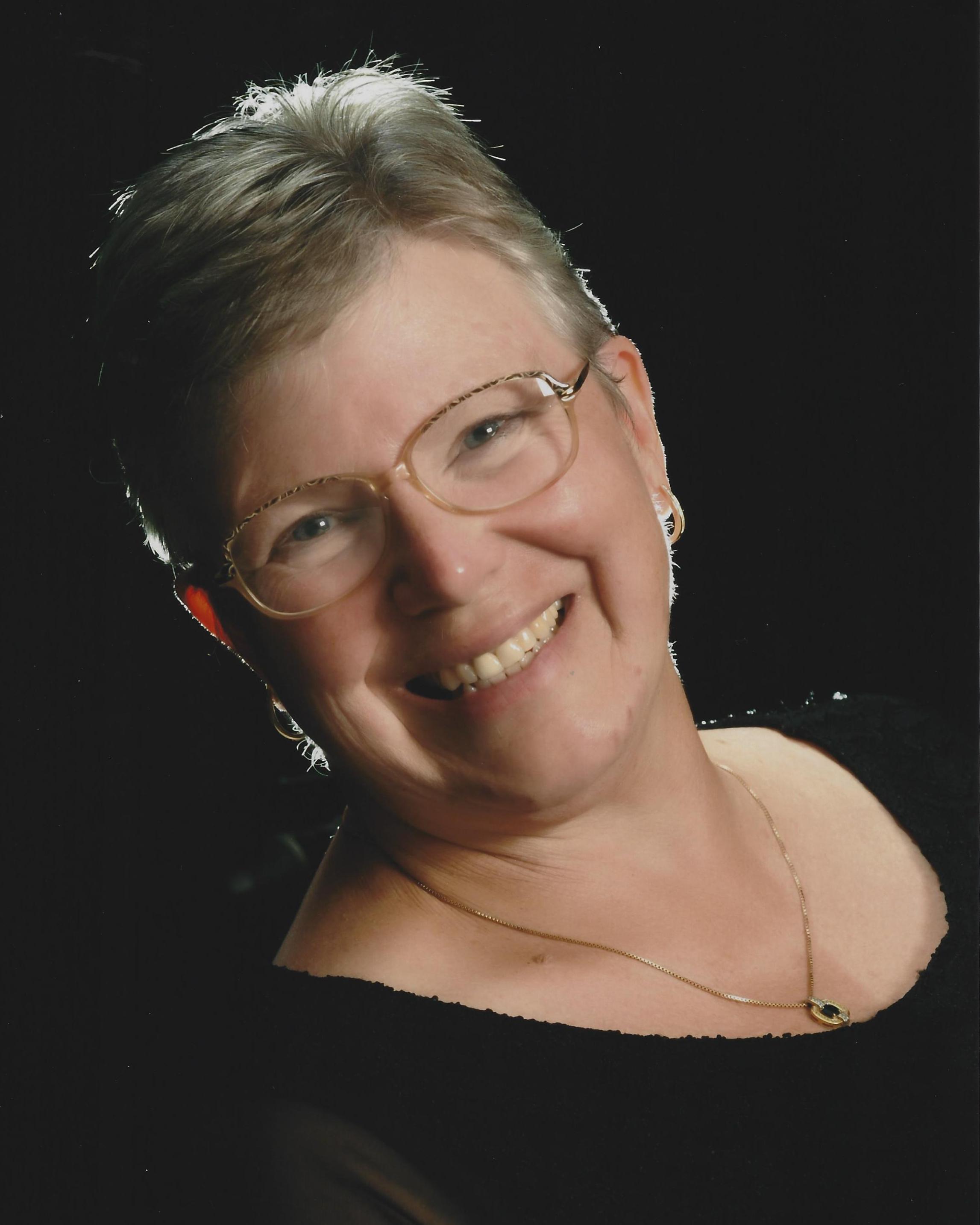 Joanne Romanow Director of Music
Joanne grew up in Ancaster, earning a Bachelor of Music (Honours Music Education) and a Bachelor of Education from the University of Western Ontario. For nearly 50 years, Joanne has conducted or performed on trombone and other instruments in many ensembles, ranging from brass quartets and quintets, concert bands, swing, Dixieland and jazz bands, pit and symphony orchestras, and choirs.
After 32 years as an elementary school teacher, Joanne now devotes more time to pursuing other musical interests. She also took advantage of the opportunity to teach in China, helping Chinese English teachers improve their English comprehension, listening and speaking skills, and to learn Western teaching methodologies.
Currently, Joanne is also the Music Director of the Haldimand-Norfolk Concert Band. In her spare time, Joanne enjoys photography, travelling with her husband, Paul, (a BCB Clarinetist), and volunteering with several community organizations, including knitting over 250 hats for the homeless.
---
Julian Lam Asst. Conductor
Julian has played saxophone since the age of 11, but also plays several other instruments including flute and piano. He grew up in Mississauga and completed a joint degree in Music and Computer Science at McMaster. He was awarded the Merriam School of Music Scholarship from McMaster University in 2010. Julian has performed with several local ensembles, including the McMaster Concert Band (2007-2010), Health Sciences Musical Pit Band 2009-2010), Mississauga Pops (2011-2013) and BCB (2010-2011 and 2015-present).
His interest in conducting started in 2004 when he co-founded a local musical ensemble – the St. Cecelia's Youth Orchestra. He was Lead Conductor for SCYO from 2004-2009. During his time at McMaster studying Music and Computer Science, he completed several conducting and methods courses. In 2015, he received a certificate from the Ontario Band Association Wind Conducting Symposium at York University.
Since 2015, Julian has been Assistant Director of the BCB, and also served as interim Director of Music from 2019-2020. He is excited to continue his work with the Burlington Concert Band and contribute a unique perspective towards music performance.
---
Zoltan Kalman Conductor Emeritus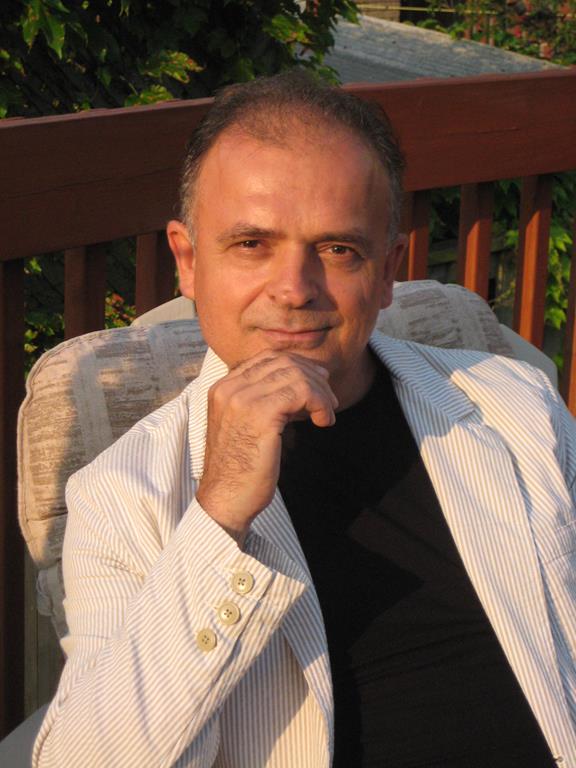 Zoltan Kalman was born in Hungary. He received his training at the prestigious Franz Liszt Academy of Music in Clarinet Performance and Chamber Music in Budapest. After graduation, he spent a year as principal clarinet with the Hungarian State Orchestra, where he played under the baton of such luminaries as Sir George Solti, Giuseppe Patane, Leonard Bernstein and Janos Ferencsik.
From 1983-1989, he served as principal clarinet with the Hungarian Opera House in Budapest. His achievements in the musical field include second prize at the Prague International Clarinet Competition, and several awards with one of Hungary's foremost woodwind quintets, Aquincum. These include first prize in the 1986 International Chamber Winds Competition in Ancona Italy, as well as the jury's special award in the 1987 competition in Colmar, France. As a result, the French National Television has produced a documentary program featuring the quintet. In 1988 he received the Hungarian Cultural Ministry's award "Musician of the year". He has had several solo and orchestra performances throughout Europe, including Austria, Belgium, France, England, Germany, Italy, Spain, Sweden and Switzerland.
Since arriving in Canada in 1989, he has appeared as guest soloist with numerous orchestras and ensembles in the area, including the Georgian Bay Symphony, Symphony Hamilton, Niagara Symphony, Cambridge Symphony, Etobicoke Symphony, Boris Brott Music Festival Orchestra, and the Gallery Players.
He joined Trio Canada for a performance of the Weber Clarinet quintet which was broadcast by Toronto's CJRT. In collaboration with the Niagara Symphony and the St. Catharines based Carousel Players, he performed in Winnipeg, in the National Arts Centre in Ottawa as well as in Vancouver.
---
Don Allan Conductor Emeritus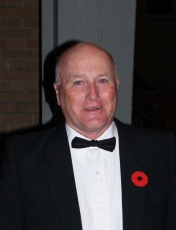 A native of Dundas, Don played with the local junior band before joining the RCAF in 1951 for a 20 year tenure, first as Solo Clarinetist, then as assistant conductor of the Central Band of the Canadian Armed Forces. He studied clarinet at the Royal Conservatory of Music in Toronto and with noted instructor David Weber in New York.
After retirement from the Forces, Don served as Head of Music at Perdue High School in Oakville. In 1977, he became Supervisor of Music for Burlington and Director of Music for the Teen Tour Band.
Don has also served as conductor of the McMaster University Concert Band for two years; as a member of the Mohawk College Music Department; as president of the Ontario chapter of the Canadian Band Association (1984-87); as first vice- president of the National Executive of the CBA in 1985 and as member of the nominating committee of the International Youth and Music Festival in Vienna, Austria in 1987. That dedication to service has never waned. When Lt.-Col. Cliff Hunt retired as director of The Burlington Concert Band in 1998, Don set aside his clarinet and picked up his baton again.
Steven Hewis, President
Jeff Reynolds, Vice President
Jane Clifton, Treasurer
Laura Cristiano, Librarian
Paula Ann Simon, Director at Large
Dan Grieve, Facilities and Equipment
Lisa Liang, Media and Public Relations
Gordon Cameron, Director at Large
Marie Limanni, Director at Large
Joanne Romanow, Director of Music (Ex-Officio)
Kamara Hennessey, Past President (Ex-Officio)
We rehearse on Monday nights from 8:00pm-10:00pm at the Rehearsal Hall at the Burlington Music Centre, located at 2311 New Street in Burlington.
The Music Centre is located on New Street, 1st traffic light west of Guelph Line.